Regular price
Sale price
440.00
Unit price
per
Sale
Sold out
Here's the perfect, nostalgic, summer treat: CREM Gelato's Mango Sorbetto.
This honest and authentic sorbetto will take you back to the sweet summers of your childhood, except this time, it's taken to another level. This elevated version of a Filipino favorite is made with farm to table mangoes — no concentrates, no powders, no purees. Just real mangoes that are hand-peeled and hand-processed into a mouthwatering creamy sorbetto. You won't even believe that it's made without milk! The indulgent creaminess is all thanks to the expertise and attention to detail of our CREM team.
This is as purely mango as you're going to get in a sorbetto. Tangy, sweet, and bursting with the fruit that our country is known to make the best of. You've never had mango like this before.
Give in and indulge in a tub or two. Made with the best mangoes in season, this dessert is limited in availability — so what are you waiting for? The CREM Gelato Mango Sorbetto experience is just an order away.
• 12oz Paper Cup
• Farm to Kitchen Mangoes
• Not Sweet
• Unbelievably Dairy-Free (V)
• Super Smooth Mouthfeel
• Quality Ingredients
FRESHNESS GUARANTEE
We guarantee that you will be satisfied with the freshness and quality of this product, and that it will be delivered to your home within any applicable use by, sell by, best by or expiration dates.
View flavor description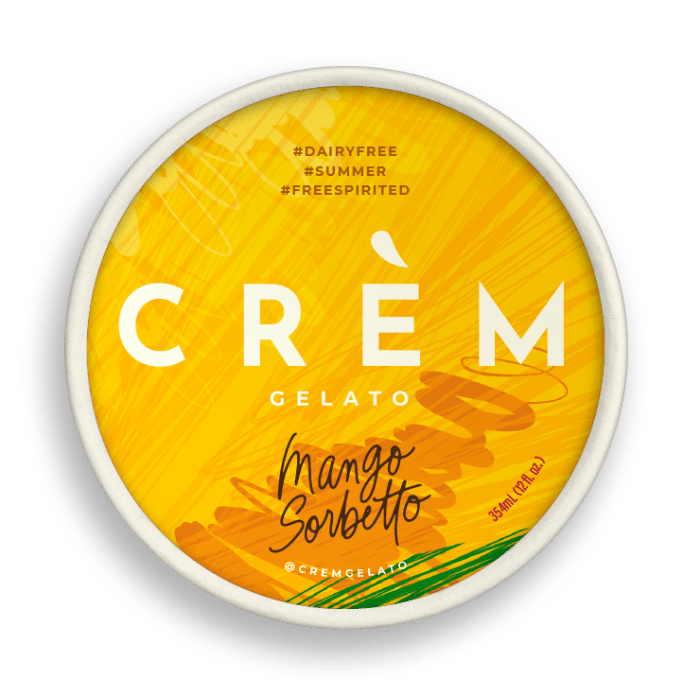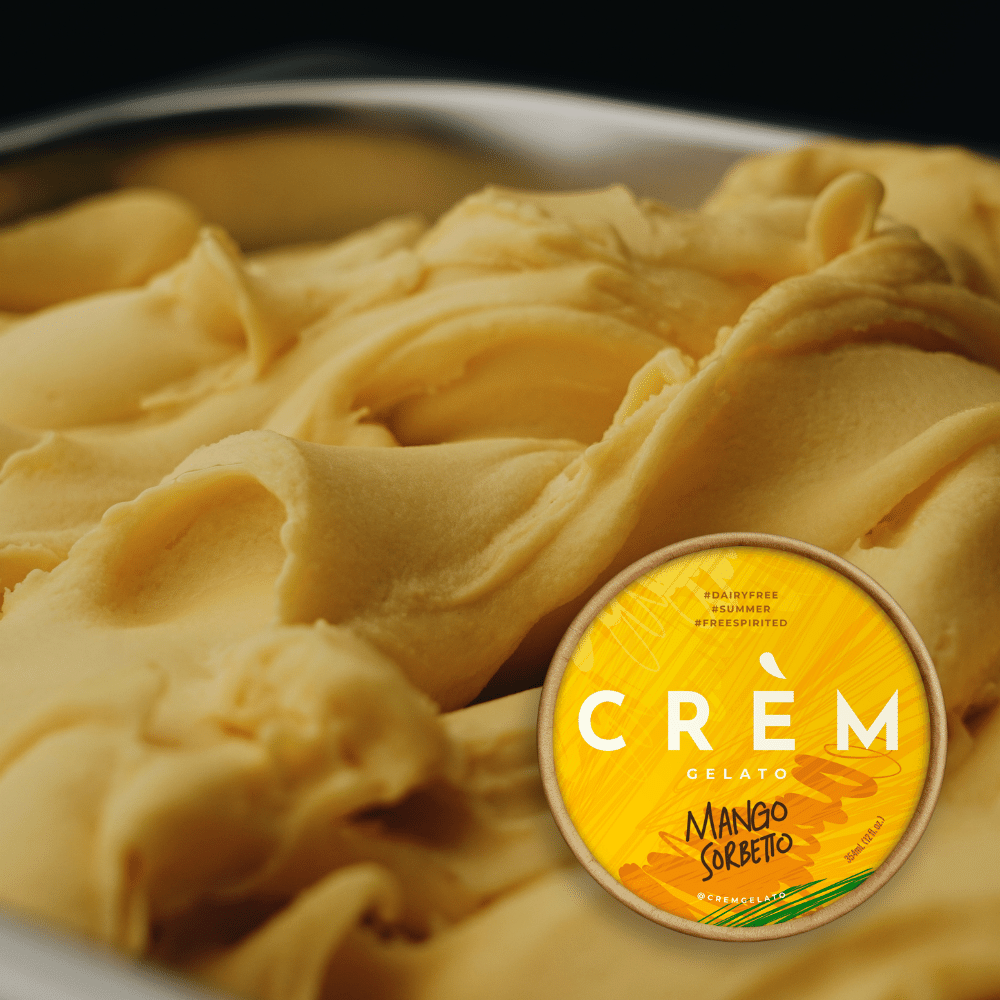 Mango dream
How do you do it? Seriously - there's magic in every spoonful. Not to set expectations too high (we live in a mango-producing country after all) but it's almost as if they took mangoes - blended them until smooth and just added that slight touch of milk that would form it into a gelato. Seriously it's like someone decided that they'd do you the favor of removing the guesswork of selecting, ripening, and prepping the mangoes for you.
Mango Sorbetto (Guimaras)
Smooth
This tastes like a real mango, smooth and refreshing. It is a sorbet, so it is non-dairy. A great option for those like me who do not like mango with dairy :)
sorbeto
Very good product and fast delivery
Not a fan of mango ice cream...
... but apparently I like mango sorbetto???
Did I buy this for myself? No.
Did I think I'll like this? Not with these taste buds, no.
Did I keep it and not let my friend take it home? You bet.
Will I order this again? Hell to the yeah!
Thank you for trying our Mango Sorbetto, KPT! I'm glad to hear that you liked it. This flavor is made with real fruit and no artificial flavors or colors, so I'm happy to hear that you enjoyed it. Thanks for choosing our product.