Regular price
Sale price
370.00
Unit price
per
Sale
Sold out
Craving for the ultimate indulgence? Look no further than our Messy Chocolate gelato — guaranteed to make all your chocolate dreams come true. 
This rich and sultry treat is made with 72% premium dark chocolate. Its rich flavor is made even better by the incredible smoothness of the gelato. But we don't stop there — Running through the dark chocolate is luscious, melt-in-your-mouth chocolate truffles that just takes the experience to a new level of decadence, each bite more delicious than the last.
Sit back, relax, and reward yourself with our sinfully indulgent Messy Chocolate gelato. There's no better way to satisfy your sweet tooth.  
• 12oz Paper Cup
• 
Ultimate Indulgence
• 
Not Sweet
• Luscious Chocolate Truffles
• 
Made with French Cream
FRESHNESS GUARANTEE
We guarantee that you will be satisfied with the freshness and quality of this product, and that it will be delivered to your home within any applicable use by, sell by, best by or expiration dates.
💬 Report Incorrect Product Information
View flavor description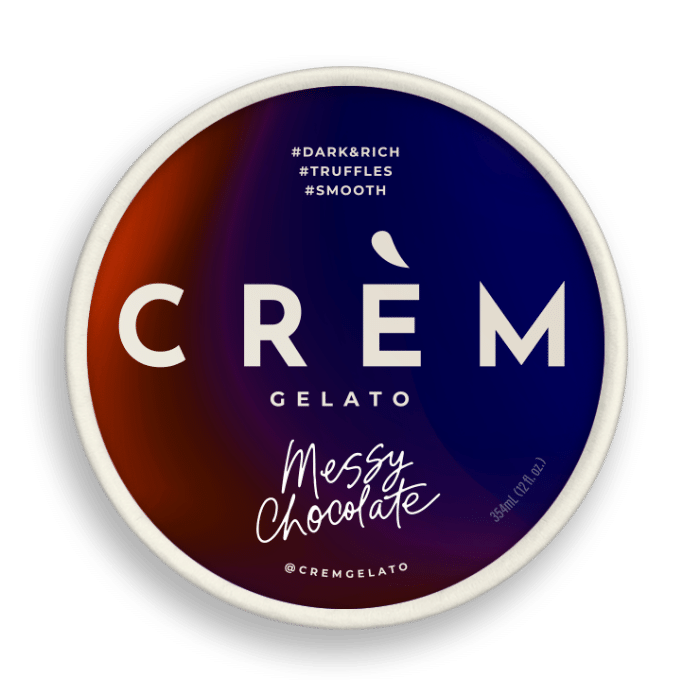 So creamy delicious
The chocolate bits were amazing addition to the gelato.
Love messy chocolate
This is the third time I have ordered messy chocolate and will order again . You could taste good quality chocolate that was used in making it.
YUM!
As a chocolate lover, I really liked messy chocolate. Pretty sure that this flavor will always be included in my future orders ;)
1st time to try 😍
Love messy chocolate texture but more so with the peanut butter… one of the best 👍🏼👍🏼👍🏼
Repeat order
Just the right amount of sweetness.. rich and thick. Always a favorite.