Regular price
Sale price
370.00
Unit price
per
Sale
Sold out
Think you've tried it all? Think again. We bet you've never had gelato like CREM Gelato's Nori White before.
This quirky, delicious blend of savory nori flakes and sweet white base will boggle your mind. Yes, you heard that right — this gelato has seaweed flakes in it. It's creative, daring, out-of-the-box, and most importantly, it's absolutely delicious.
More than the unique choice of ingredients, what will really blow you away is how perfectly balanced this gelato is. The marriage of the umami, salty, and sweet notes creates a harmony that will keep you coming back for more. So why not try something new and open your world to bold and brave flavors like Nori White? We promise, you'll never look at gelato the same way again.

 

• 12oz Paper Cup




 

 

• With Seaweed Flakes


 

 

• 

Not Sweet
 

 

• Umami, Salty and Sweet


 

 

• 

Made with French Cream
 

 

• Quality Ingredients

FRESHNESS GUARANTEE
We guarantee that you will be satisfied with the freshness and quality of this product, and that it will be delivered to your home within any applicable use by, sell by, best by or expiration dates.
View flavor description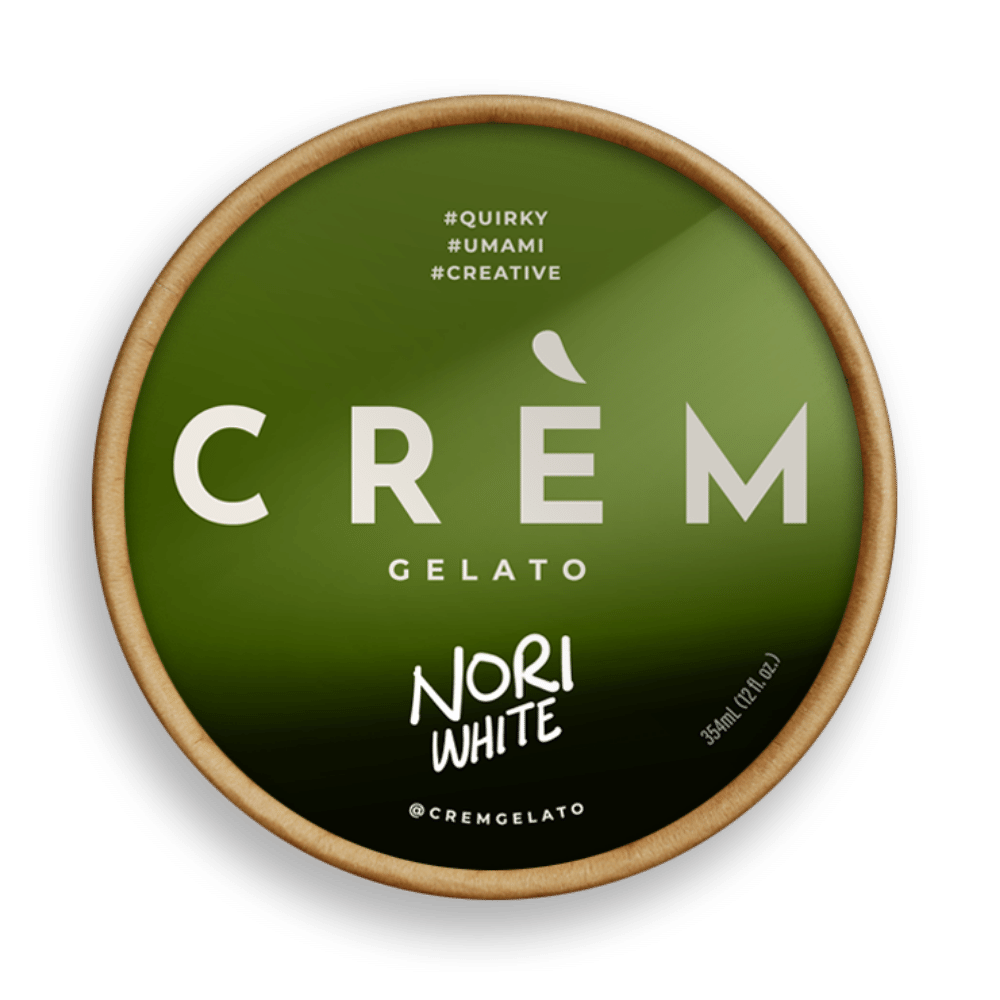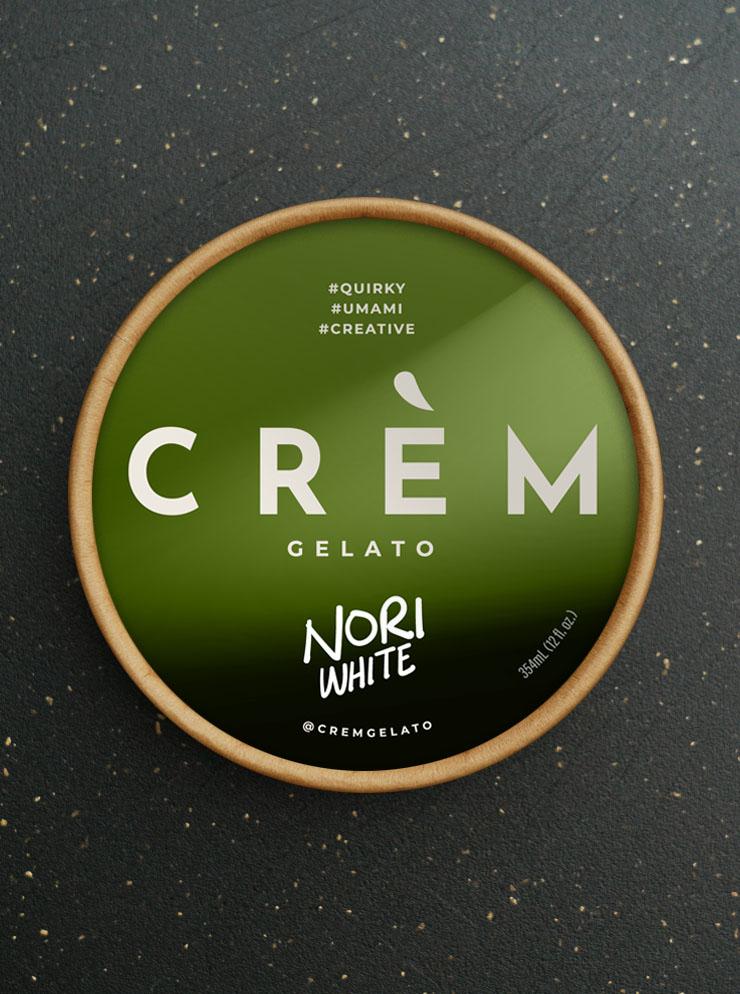 This is a very unique flavor since it really has that strong nori flavor but the vanilla base neutralizes it! You can taste the umami as well. It's quite refreshing 💚
This definitely grows on you😁
and of course it smells like nori/seaweed!
I wanna say it's weird but in a good way. While i want to try the other flavors, will probably keep the Nori White again in our next box of 4s
very creamy and not too sweet. taste of nori is quite good!
Thank you for the feedback!
I absolutely loved this before and thought it could easily be served at a 3-star restaurant, so I ordered it for a dinner I was invited to. While the base was still wonderfully creamy, it tasted more like sweet corn than nori. A bit too sweet and not as refined as I remembered.
We are sorry to hear that you did not enjoy your experience of Nori White. We would be more than happy to offer you a refund or replacement product. Please don't hesitate to reach out if there is anything else we can do for you. We reviewed all of them and none of them were out of place, but we'll look further especially on the Nori.