Regular price
Sale price
370.00
Unit price
per
Sale
Sold out
Clean, refreshing, and reinvigorating. If you're looking for a dessert to wake up your senses and cleanse the palette, CREM Sorbetto di Limone is your best bet.
It all started when an Italian chef specifically approached CREM Gelato with a mission: to create the perfect sorbetto to reset and refresh palettes at his dinner club. And that was exactly what they did when they created Sorbetto di Limone. This bright and tart treat isn't your average crushed ice and lemon juice — it's an elevated sorbetto that's made with hand-pressed lemons and attention to detail at every step. This means you will never get any unwanted peel, seeds, or acids. What's more, you'll find the quality expected of CREM Gelato, which means this sorbetto has incredible smoothness and luxuriousness without any dairy. Did we mention that this dessert qualifies as vegan? So you can enjoy this summer treat guilt-free!
You can even get creative and use it as a base for slushies or cocktails. It's the perfect, cooling base that your tastebuds will thank you for.
So whether you want to cool off from the summer heat, end a heavy meal with something light, or simply awaken your senses, grab a tub of CREM Gelato Sorbetto di Limone now.

• 12oz Paper Cup
• Hand-squeezed Lemons
• Not Sweet
• Unbelievably Dairy-Free (V)
• Super Smooth Mouthfeel
• Quality Ingredients
FRESHNESS GUARANTEE
We guarantee that you will be satisfied with the freshness and quality of this product, and that it will be delivered to your home within any applicable use by, sell by, best by or expiration dates.
View flavor description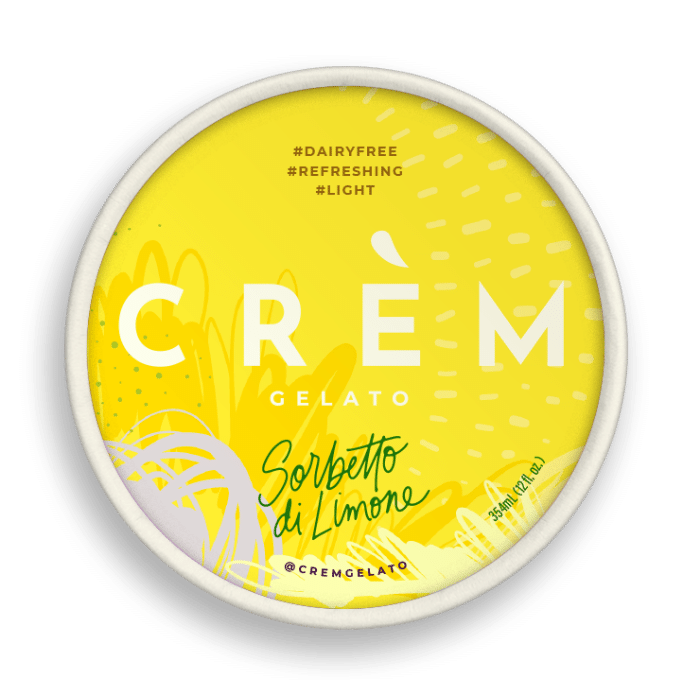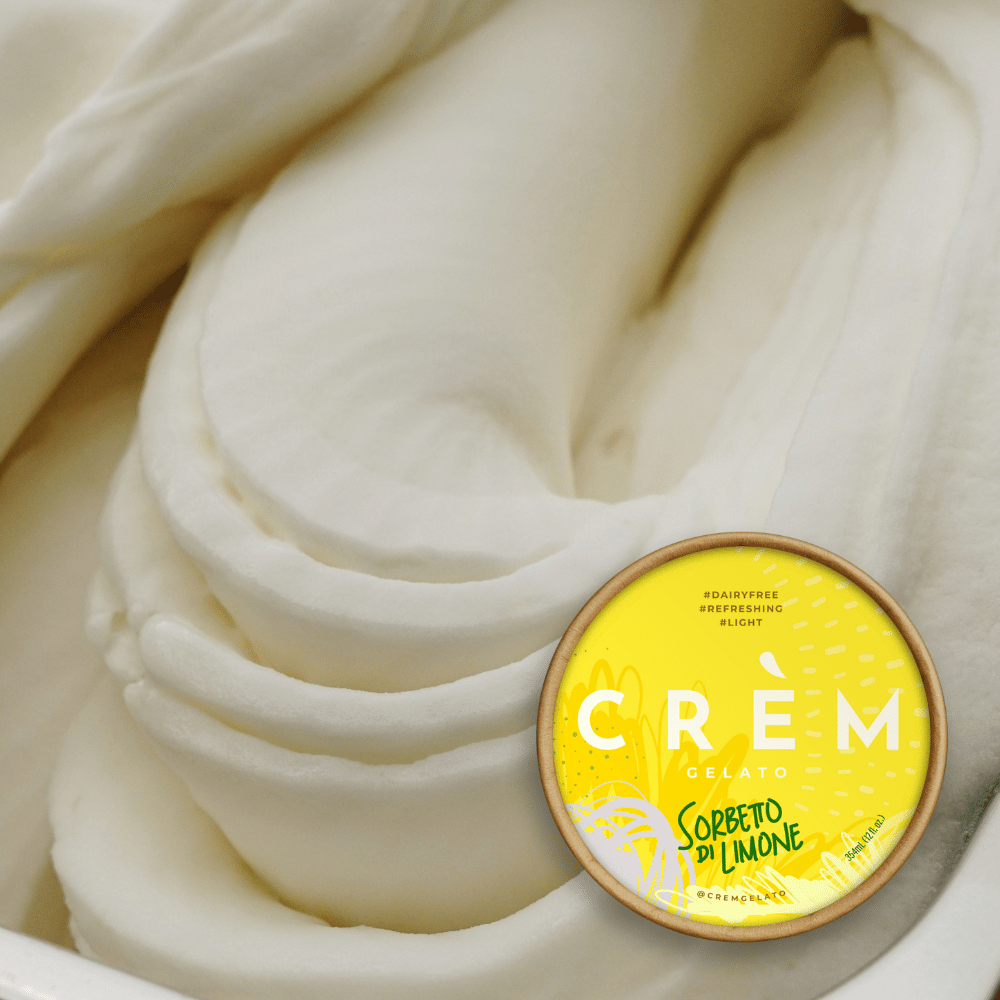 Great experience
So good taste and the best ice cream on Manila !
sorbetto
Very good . Buy them all the time
Tarty and zing-y 👍🏻
A palate-cleanser meant to be consumed sparingly, but I ended up having a second serving as it's really delicious.
Light, refreshing, citrusy, creamy
It's packed full of lemon and works great for when you want to have just something light after a meal. I've tried their mango sorbet before and I love how CREM makes their sorbets creamy even without dairy. It's perfect for when it's hot outside and you don't want something rich or heavy to cool down.